About Us
Robin Collier - DBA AstroRobin.com
1547 Palos Verdes, Ste. 280
Walnut Creek, CA 94597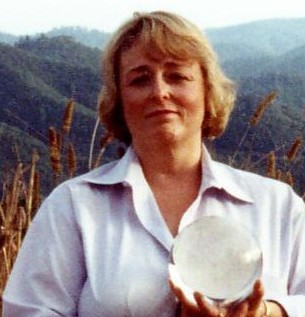 For support click on Help & Faqs and submit a ticket. We will respond ASAP. For an emergency, call (888)417-6246
Astrologically, I'm Aries Sun, Aquarius rising & Aquarius Moon. My mom is a psychic, doing automatic writing. Mom and Dad both studied astrology, and shared with me when I was young.
I became a little obsessed with it, and started doing readings for others when I was 16. It didn't take me long to figure out that life is about relationships; one on one, family, and groups.
I do concentrate on relationship counseling, annual forecasts, and electional astrology; i.e. picking the best dates for surgery, weddings, parties, and other events. Consulting is in person or by phone, and can be recorded to cd if you wish.
I went through several relationships before I was 27. These experiences, and astrology helped me refine my selection criteria. Then I met someone who is a serious student of astrology, and also met my selection criteria. We have been together since.
It has been an adventure! I partnered with a psychiatrist who did group therapy; did charts on the group, and counseled her on the groups' dynamics and more. My partner Jon and I taught basic astrology to high school seniors at an avant-garde school in the Bay Area.


The first ever metaphysical booth at the Walnut Festival was a big hit, and a huge amount of fun! Our booth won first prize, which was totally unexpected. We must have attracted some attention, because the next year there were 4 tarot readers besides us; although no other astrologers.
Life was good! We bought a house in Martinez, and decided to get married (to save on taxes (;>) ). My friend Bev Reardon performed the ceremony. Eleven years went by, and then...
We got this wild idea that we wanted to live in the country. We picked Western Sonoma County. Jon's employer let him move the Concord office to Santa Rosa, and he searched for the 'right' place from there. We wanted to have space where I could continue my hobby of breeding German Shepherds for police work, & enough room for both of our offices.
We couldn't find the right house, so we sold our house in the Bay Area, and bought property on a ridge top in the Russian River area. There were no utilities, so we ended up building a home designed to live off the grid. After 15 years in this beautiful setting, we returned to civilization - We're Back!
Our

initial goal for this site is to provide the highest quality consulting, and astrological reports at reasonable prices. Many clients want detailed insight on a monthly or even daily basis, Since my availability is limited, we feel that the reports we offer satisfy this need, although there is no substitute for a personal astrologer. Barring unforeseen issues, we will deliver all reports as pdf files by email within 1 business day of order. Initially, our payment processor is PayPal, which has the advantage for you that we don't see your credit card details, and we don't have to protect them. Your advantage is that you can pay with virtually any credit card, or with your PayPal account if you have one.
We will add forums and blogs to support a social network for people interested in astrology and other metaphysical subjects. We will start with a forum for suggestions from our customers and visitors.
P.S. about the reports - data entry is required to customize your order for date, time and place of birth. In

other words manual labor is required, which is why we can't promise instant delivery.
Last Updated: 01, 24, 2010 at 4:00 PM

---
This content is owned by the AstroRobin website. All rights are reserved.

NOTICE: Using this feature and/or printing this content does not give you the right to use and/or distribute it without permission of the owners of this website. For information on how you may use this content, please contact us at Robin@AstroRobin.com.

All information available on our website is subject to change or removal at any time without notice.

This content can be found online at: www.astrorobin.com/site.php/spgs/print/about_us/
It was printed on: Friday, Feb 23, 2018 at 06:14:35 AM -0800

Click here to close this page.